Thursday and Sunday (Half Day) morning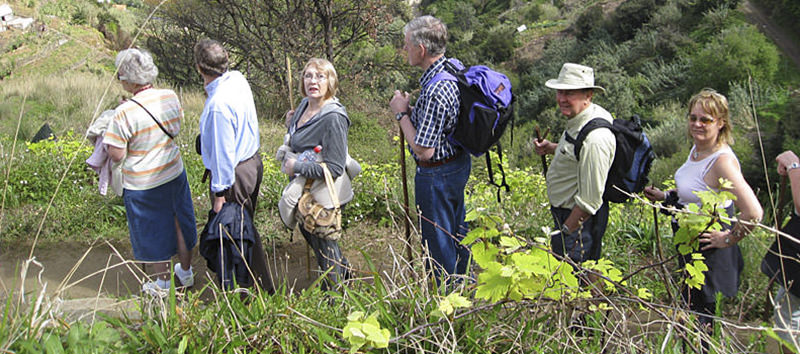 This is an easy and charming walk, along the paths made by man on this area many years ago.
You will be able to admire some of the villages on the North Coast of Madeira's island. On this walk make sure you take the time to notice how hard it is for local farmers to get around their crops and lands – wondering how they do it?... Just pay attention and look around.
| | | |
| --- | --- | --- |
| Dif.Grade: Easy walk. | Walking time: 2 Hours. | Distance: 5,5 Km. |
---

Adults: 32€ per person
Children (4-9 years old): 20€ per person

Baby (0-4) free of charge maximum of 1, after that 18€
Pickup in Machico and Santa Cruz area has a non-commissionable extra charge of €5,00 per person for the following walks:
- Rabaçal / Risco
- Fanal / Assobiadores
- Levada do Moinho
- Levada do Alecrim
- Paradise Valley
- Serra Valley
- Ribeiro Frio / Portela
If required a babyseat / boosterseat there's a non-commissionable extra charge of 3€, per seat. Must be requested upon the reservation.
Notes:
If the child in under 12 years old and does not have 135 centimeters in height, please let us know (in the comment section) as by Portuguese law it requires a babyseat / booster seat.

Please do note that children under the age of 4 years old are entirely at the parents responsibility and accountability.