Sunday (Full Day)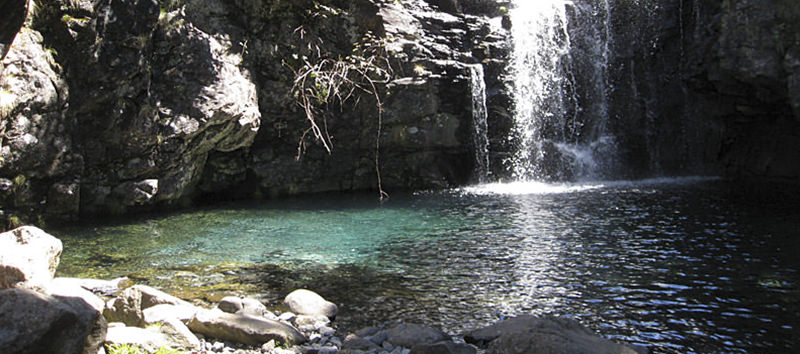 This is a walk unlike any other. Many of our guest tell us it is the walk they have enjoyed the most in Madeira. Deep in the valley of western plateau, you will marvel at the rock pools, that over millions of years have been carved out by the waters as they rush towards the sea, forming magnificient waterfalls and cascades. In summertime bring your costume and enjoy a cool crisp swim in these crystal clear and invigorating mountain waters.
You will experience a diversity of walking terrain from the flatness of the levadas to the gradients of the mountains tracks, as we make our way up the valley. From forest trekking, along unmarked roots, to scrambling up to the oldest levada in the west of the island. An unforgettable experience.

| | | |
| --- | --- | --- |
| Dif.Grade: Moderate walk. | Walking time: ±4,5 Hours. | Distance: 10 Km. |
---

Adults: 42€ per person
Children (4-9 years old): 30€ per person

Baby (0-4) free of charge maxium of 1, after that 28€
Pickup in Machico and Santa Cruz area has a non-commissionable extra charge of €5,00 per person for the following walks:
- Rabaçal / Risco
- Fanal / Assobiadores
- Levada do Moinho
- Levada do Alecrim
- Paradise Valley
- Serra Valley
- Ribeiro Frio / Portela
If required a babyseat / boosterseat there's a non-commissionable extra charge of 3€, per seat. Must be requested upon the reservation.
Notes:
If the child in under 12 years old and does not have 135 centimeters in height, please let us know (in the comment section) as by Portuguese law it requires a babyseat / booster seat.

Please do note that children under the age of 4 years old are entirely at the parents responsibility and accountability.